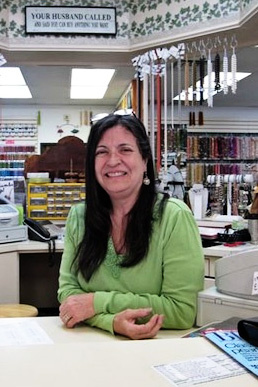 When a Beader returns from Tucson, it seems like the year is just beginning. For me more so, as I've been off for an extended period. Missed everyone, but I did travel to Tucson for all the bead shows, it was fabulous and very invigorating. Definitely got my bead juices up. So let's see how much I can describe – at least those items that came home with me.
Well to start, Tierra Cast out did themselves – yes, a whole line of product that are to be used with wide leather and riveting. Of course in every metal color that they carry and they even have a line of rivets and also snap covers that can give you finished piece a final look of 'WOW'. And yes, I had to buy it all, so come on in and check out our samples and either pick up something for you to make or create it yourself with our assistance.
Of course, you can't have these beautiful Tierra Cast pieces without the wide leather. We brought in some 5mm and 10mm in a variety of colors. We have orange, blues, red, lime green, browns, black to name a few. Also, we picked up some magnetic clasps and a couple of decorative clasps and slides that are designed just for these pieces.
Brought in a huge – and I mean 'HUGE' selection of dichroic glass beads – at a price that you won't believe. These are both large hole beads and regular size beads. Would you believe 10 kilos! I am sure that you'll find something in these treasures that will please your designer's palette…..
Silversilk just continues to amaze me – they brought in a line of Capture that has leather running through it – really nice and pliable. I was impressed and we have some nice samples that will definitely want you to take some home with you. Silversilk is our well-kept secret. It is so versatile and I just can't keep enough samples in stock to let you fully understand what to do with it. But ask us and we'll get you started.
For those of you who have enjoyed the Ezel findings – I think this lady is a genius, and yes, picked up some of her new magnetic clasps, and other bails and findings. Some 'fine' pieces, I think.
Brought in some new Czech pressed glass beads – new designs and colors that made me drool. Told a customer just yesterday, that I kind of believe they were fattening they are so delectable.
Let's see, also brought in some new Czech Twin colors and some DuoTwins'.
On the Japanese front, I did acquire about 20+ new 8/0 colors; and a few new 6/0 colors (some with a picasso finish); several new Magatama's – really nice. And just a 'heads-up', Miyuki is soon going to come out with some new finishes in Tila's, Drops, Magatamas - I already have an advance order in for these babies, so we'll be getting some as soon as they are released. YEAH ! Can't wait….
If you haven't enjoyed one of our classes – take a look at the class schedule. And remember, if the timing isn't just right for you, most of our instructors can be flexible, just give us a call and see if we can work a date and time that works for you and the instructor. We ask that you give us some extra time on any add-on adjusted schedules as we like to get the info out to get other people to add into these classes to meet our instructor's minimums. We normally never have a problem with this. So give a call – and everyone – have a Beadiful Day !